Executive Board & Supervisory Board
Executive Board
Hans J. Steininger, Chairman of the Board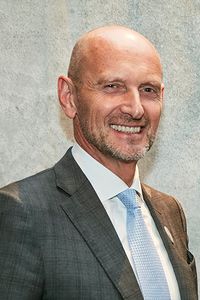 Hans J. Steininger is the founder and Managing Partner of Apollo Capital Partners. He established the company back in 1999. Prior to that, he held a number of managerial positions at BMW. From 1992 to 1995, he was the Director of Strategic Planning at BMW Rolls-Royce GmbH, Oberursel, and, from 1995 to 1998, the Director of Portfolio Management and Mergers and Acquisitions at BMW AG, Munich. In 1998, he was appointed Head of Controlling at BMW Powertrain. Hans J. Steininger holds a Master's degree in aeronautical engineering and an MBA in engineering sciences and engineering economics from the Technical University of Munich. Since July 2005, he has been an investor and Chief Financial Officer at MT Aerospace AG and, since 2007, the Chairman of MT Aerospace AG's Executive Board.
Ulrich Scheib, Chief Commercial Officer
Ulrich Scheib was appointed Chief Commercial Officer as of April 1, 2020 and is responsible for program management, sales, Kourou business and future growth activities. Ulrich Scheib joined the company in October 2015, most recently holding the position of Director of Space Programs, Business Development and Strategy.
Ulrich Scheib studied economics at Berlin Technical University and holds a master's degree in management from ESC Toulouse. Born in 1973 in Stuttgart, Germany, he looks back on 20 years of management experience in various international management positions. Scheib began his career with Airbus Group in France. Prior to joining the OHB Group, he was Managing Director of RST Rostock. In 2014 he was named Entrepreneur of the Year by the Ministry of Economic of the German State of Mecklenburg-West Pomerania for corporate development in the aviation industry. From 2018 to 2020, Ulrich Scheib has been Managing Director of Rocket Factory Augsburg, a Mini-Launcher start-up within the OHB Group.
Bernd Beschorner, Chief Operations Officer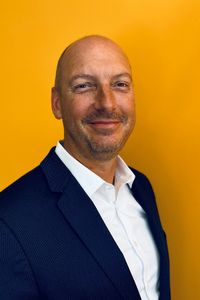 Bernd Beschorner has been appointed to the Management Board of MT Aerospace AG as Chief Operations Officer (COO) with effect from September 1, 2021.
He is responsible for the Engineering and Operations divisions, which also include the company's various development and production units and Quality Management. Prior to this appointment, he held various management positions in several companies involved in international operations, including RUAG Aerostructures, Deharde and Airbus.
Bernd Beschorner studied aerospace engineering at Hochschule Bremen - City University of Applied Sciences.
Supervisory Board
Marco Fuchs, Chairman of the Supervisory Board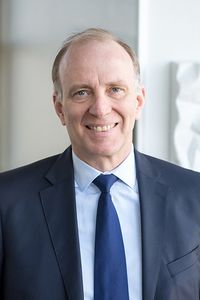 Chairman of the Board of OHB SE and OHB System AG
Marco Fuchs, born in 1962, studied law in Berlin and Hamburg. Following his legal clerkship, he initially worked as a lawyer in Hamburg. He then went on to complete a Master's degree (LLM) at New York University. After being admitted to practise as an attorney at law, he worked for the law firm Jones Day in New York and then, later on, in Frankfurt.
In 1995, Marco Fuchs returned back to Bremen. He was initially made an authorised signatory in the family company, OHB System GmbH, set up by his parents and then went on to become its Managing Director. In 2000, he became the Chairman of the Board of OHB SE, the holding company of the OHB Group with some 2,800 employees worldwide. In 2011, he was appointed Chairman of the Board of OHB System AG. In addition, Marco Fuchs has also held the position of Honorary Consul of Italy in Bremen since 2008 and has been the Vice President of Aerospace at the German Aerospace Industries Association (BDLI) since 2017.
Marco Fuchs has been a member of the Supervisory Board of MT Aerospace AG since 2005 and became Chairman of the Board in 2011.
Arndt Geiwitz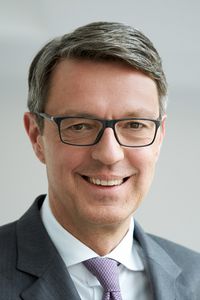 Managing Partner of the law firm association SGP Schneider Geiwitz
Arndt Geiwitz, born in 1969, has been a member of the MT Aerospace AG Supervisory Board since 2017. He studied at the University of Passau, is an auditor and tax advisor and has been a Managing Partner of the law firm association SGP Schneider Geiwitz for the past 15 years. In his role as an auditor, he advises medium-sized and listed companies in particular on issues relating to risk management, strategy and M&A.
Peter Hartmann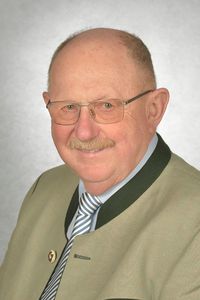 OHB SE Board Representative
Peter Hartmann, born in 1948, earned his degree in law from the University of Würzburg. He then went on to study administrative sciences in Speyer and at the federal finance academy. During his time at the Free State of Bavaria, he took part in management training organised by the Bavarian ministerial administration
He started his professional career with the Bavarian fiscal authority. His career took him from the Bavarian State Ministry of Finance to the Bavarian State Chancellery, where he was responsible for Bavaria's investment, innovation and economic policies. His final role in the Free State of Bavaria was as Head of Department for the Economy, where he was involved in the privatisation and innovative drive during Mr Stoiber's first term in office as Minister President. At the end of 1994, he moved to the private sector.
In the energy sector, he was a Financial Director at Bayernwerk Wasserkraft, RMD AG and BAWAG before switching to the real estate industry, where he restructured and sold the Bayerische Landessiedlung GmbH for the Free State of Bavaria.
Since 2007, he has held a number of different managerial positions within the OHB Group. Peter Hartmann has been a member of the MT Aerospace AG Supervisory Board since 2014.
Dr. Klaus Richter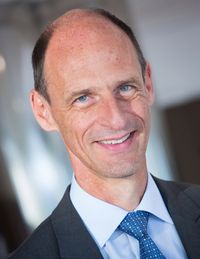 Klaus Richter, born in 1964, studied mechanical engineering in Munich, where he received his doctorate in robotics in 1991. After a research assignment at the University of California in Berkeley, he began his career in business in 1993 as a consultant at McKinsey. During this time, he was responsible for companies in the aerospace, automotive and electrical engineering sectors. In 2003 he joined BMW. Until 2007 he was Head of Materials Management and responsible for direct purchasing in the automotive sector. From 2007 to 2019, Klaus Richter worked for Airbus and was a member of the Airbus Executive Committee as Chief Procurement Officer from 2015. He was also Managing Director of Airbus Operations GmbH and President of the German Aerospace Industries Association (BDLI) from 2017-2019.
Klaus Richter has been a member of the Supervisory Board of MT Aerospace AG since September 2020.
Markus Zerle, Employee Representative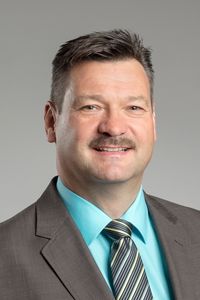 Markus Zerle was born in Augsburg in 1971. After completing his training as a machinist, he joined MT Aerospace AG in May 1990. After graduating as a master mechanic in mechanical engineering, he was, among other things, an instructor for apprentices training for machinist professions. In 2005, he moved to the department for Occupational Safety and held the position of a leading safety specialist from 2016 to 2019.
A member of the Works Council since 2014, he was elected Chairman of the Works Council and appointed to the Supervisory Board as an employee representative in 2019.
Inga Ottermann, Employee Representative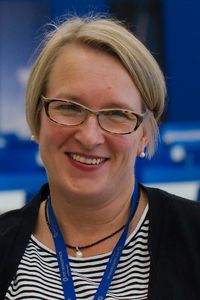 Inga Ottermann was born in Marburg an der Lahn in 1966. After completing her training at the Foreign Language Academy in Munich, she joined the company in 1989. She proved her versatility in public relations, as secretary to the Executive Board, as assistant in the space division and in business development, as well as in the Project Management Office of the Ariane 6 development project.
The mother of two has been a works council member since 2018 and was elected to the Supervisory Board of MT Aerospace AG as an employee representative in November 2021.